Waxing
Rif Fort Babor Beauty Spa offers the following waxing services: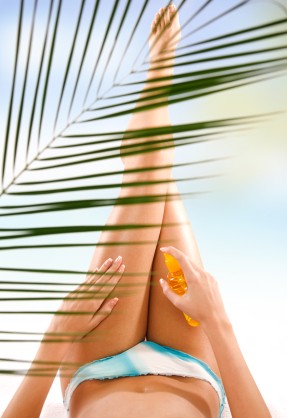 Our Babor Beauty Spa Curacao @Julianadorp waxing technique is highly praised by our guests.
We believe in a quick, painless as possible waxing experience. Be sure to avoid sun exposure and any heat treatments
for at least two hours before waxing and twelve hours after waxing.
Waxing or shaving?
In the last several years, waxing has become a common (and popular) service offered at salons and spas. Whether it's the eyebrow, upper lip, armpit or, well, someplace more intimate (Legs, Bikini and Brazilian), many people choose waxing for longer-lasting hair removal. But to those who've never done it (or who've done it once and had a bad experience), it can seem a bit daunting. If you're thinking about giving waxing a try, we've spoken to the experts and gotten the inside scoop on everything from preparation and pain to what kind of results to expect, so you can be well prepared when it comes time to take it all off—your hair, that is.
Waxing is a great alternative to shaving if you have hair you're uncomfortable with, says Cornelia Zicu, chief creative officer at the Elizabeth Arden: Red Door Spas. "Waxing is recommended for people of all ages and both genders." Though she recommends that people start getting wax treatments at a young age, when the hair is fine and will be less painful to remove, anyone can get it done, regardless of age.
"Waxing is better because it removes hair from the root," says Janea Padilha, cofounder of the J. Sisters Salon in New York City and author of Brazilian Sexy. She adds that when you shave "you just cut the hair, so two hours later, you can see the hair there or the blue shadow (the hair follicle below the skin)." Waxing, on the other hand, not only can last up to a month, but it's also much more permanent over time it thins the hair so less grows back. Bonus: It exfoliates the skin as well, leaving you feeling silky smooth.